I've just heard that the Ultimate Healthy Living Bundle 2014 will be available very soon and Ultimate Bundles is offering to send an email to those interested to let them know when its released. My understanding is that this edition includes over 70 eBooks, courses and some tangible bonus items as well.
To sign up, click here:
Ultimate Healthy Living Bundle 2014
As if knowing immediately when its available isn't enough, here's where the "getting it free" comes into play:
When you join the email list, in addition to getting the notification that the Ultimate Healthy Living Bundle has been released, you'll also get a referral link to share with your friends, family & social media channels.
When one person signs up with your link, you will get:
$5 off your bundle
When 5 people sign up with your link, you will get:
Free 12-session Audio Conference
When 10 people sign up, you will get:
The Ultimate Healthy Living Bundle for FREE!
What's even awesome-er….your link is also tied to anyone your friends refers and anyone they refer and on and on…so your referrals will grow and grow as the sharing continues and you'll be at your free Ultimate Healthy Living Bundle in no time!!
This offer ends when the Ultimate Healthy Living Bundle is released so get sharing!!!
**This probably isn't a shock but my referral link is all over this post!! Wanted to cover my bases and be sure to disclose it anyway.**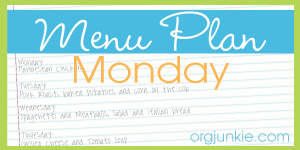 Two weeks in a row – and they said it couldn't be done. Actually, I said it could go either way but who's keeping track?
It was a busy, hot weekend but after calling myself out last week I felt committed to taking time to make a plan for the week and share it here.
Breakfast
Mom – chocolate granola & greek yogurt, pumpkin pie steel cut oats, peanut butter toast, PB&J waffle sandwich
Brooke – PB&J waffle sandwich, french toast bites, peanut butter toast
Dad – protein shake after the gym
Lunch
Mom – homemade "lunchable", leftovers, Grand Event at Brooke's school Friday
Brooke – turkey or PB&J sandwiches, Grand Event on Friday
Dad – salad
Dinner
Pasta of some sort (Brooke's request)
Homemade Pizza
Chicken Broccoli Rice Casserole from the freezer
Grilled Cheese/Popcorn (standing Thursday night dinner)
Burgers & Fries
I used the Plan To Eat menu planning service to help create my plan and I'm linking this post up with Org Junkie's Menu Plan Monday.
This post may contain affiliate links. I may be compensated for purchases made through links posted here.
It's painfully obvious that this blog has been abandoned lately.  I've wanted to get back into it for so long though.  I have so many ideas in my head that I've wanted to get out there and I think I need some kind of outlet right now.
But all the blogging gurus out there tout the importance of having a good focus for your blog, decide what you want people to get from it, don't be all over the place.  And I haven't figured out exactly what the focus of this blog will be and so I've hesitated to get started until I could address all those things.
During my commute to and from work, my new thing is listening to podcasts.  The topics range from parenting, blogging, organizing, fitness…kinda like me, they're all over the place.  But twice lately, I've listened to episodes where the underlying message was that you can't sit and wait.  You'll always wish you started sooner.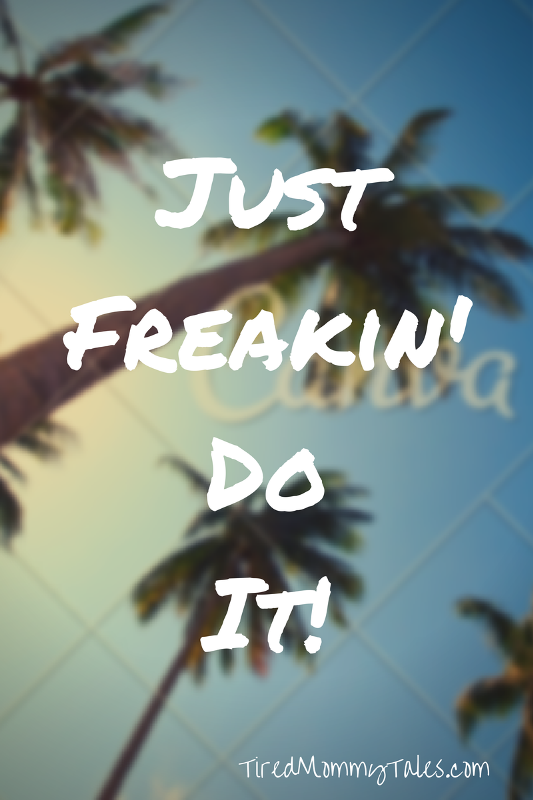 So I'm getting it rolling again.  I had intended to start with an inventory of finished posts just waiting for me in my editorial calendar, all scheduled out and ready to go.  But I've been waiting for that for months now.  No more.  I'm just gonna write about what I want to write about.  I might jump all over for a bit because I like a lot of things.  I hope that as time goes on it will become clearer what I'm really meant to focus on.  Seasons will change and so will my interests and the things taking priority in my life.
But I'm not going to sit and wait until its all pretty and perfect.  That doesn't exist.  I'm just gonna freakin' do it.
Next Page »